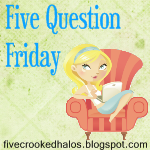 It's Friday and I'm working on just a few hours of sleep (thank you Brennan).
I digress what do Fridays mean boys and girls??
Five Question Friday, Mrs. Dub-Ya.
You are too right, it is 5QF,
LOVE
style to add to Extravaganza Week.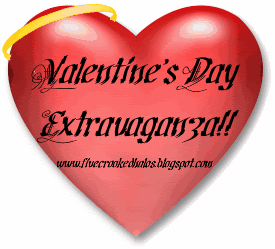 What is the one thing your love does for you that you can't live without?
When I first read the question the first thing that popped in my head is that he makes my coffee for me every morning. Despite some of my stories this past week, I am not an over the top kind of gal it's the little things that mean the most. Taking the time to make my pot of coffee in the morning makes me feel so very loved. Cheesy, yes I know but it's how I'm wired and he gets me.(which incidentatlly is a major feat)
When did you know your love was "the one"?
Hmmm, well we know it was looong before he
knew
. I probably would say I knew without a doubt in 2001, after having known him for 4 years and really developing a solid friendship, but I was in love with him loong before that.
Does you love have a special ringtone on your cell?
Yes, it's "Club in the 80's" my husband LOVES 80's music and if I would pay for a ring tone, which I won't, it would be "I wear my sunglasses at night" by Corey Hart or may be "Whip It" by Devo. Two of his faves.
What are you attracted to most in your special someone?
WOW!! That's a hard one. I love my man's back and shoulders, they are the epitome of strong. The way he makes me laugh over some of the simplest things. The very best is when I see the sparkle in his eye, from a great idea or he is "trying" to be sneaky about something.. Love that.
Did you know when/where he/she was going to pop the big question?
Yes and no, it crossed my mind when he said he was giving his testimony at church, but we hadn't gone ring shopping. I mean I needed to pick out my ring, or so I
thought.
In honor of Valentine's Day and your love answer these questions, then blog it, and link it to
Mama M
.
The Extravaganza is not over people this party will roll right up to V-Day.
Tomorrow is picture day
Sunday- 10 things I love about my love
I have to say writing these posts this week has given me the warm fuzzies. To remember all that Jon and I have done and been through. I am so blessed to have him in my life and I love him soo very very much.