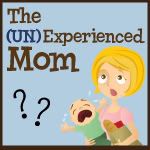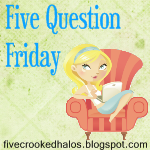 First up Fragments-
Mrs. 4444
had this fantabulous idea to create a blog carnival where you can un-load the bits of information in your head that
don't quite
make a post & I love her for it.
All of our colds are
finally
abating. Am I the only person that is a secret hypochondriac? My kiddos start to sniffle and on the outside I'm the cool collected mama, but in my head I've convinced myself they likely have the bubonic plague
Last night we had one of the most amazing crock pot dinners. I pulled a 1½lb. beef roast from the freezer unwrapped it, dropped it in the crock pot, sprinkled with salt and pepper. Then mixed a packet of onion soup mix with a
COKE
poured it over the roast and cooked it on low for 8 hours. The hubs had his nose turned up at 8am and asked several times throughout the day what the contingency plan was..
It was delish..
Promise
Have you seen the Commercial for Family Guy (I don't watch the show) mom, mom, mommy, mommy, momma, momma, mom, mom, mom, that about sums up my morning. On top of being woken up three times and going to bed super late. It's going to be one of those days. UGH!!
Head over to
Mrs. 4444
and check out the other bits of random that are being shared or share some of your own in my comments.
- - - - - - - - - - - - - - - - - - - - - - - - - - - - - - - - - - - - - - - - - - - - - - - - - - - - - -
Filling In
Tamara
The (Un)Experienced Mom (Is headed to Blissdom, where she will see Harry Connick Jr. SIGH & SWOON) offers up an easy peasy question/statement on Friday and I fill in the blank with my answer. (Novel idea right??)
Today's Question/Statement-
For my birthday, the one dessert I want to enjoy the most is: _____
My Answer-
Hmmmm, this is a tough one. I have an overly active sweet tooth. Ice Cream, Cake, Cheesecake, Pumpkin anything, I really do enjoy it all. Since my birthday is at the end of May and it's getting warm my very favorite thing is to have a root beer float. Old fashion root beer in a frosted mug that is packed full or premium vanilla bean ice cream...YUMMY!!
Do you have a favorite dessert for your birthday?? Head over to
Tamara's
to see what everyone else is saying.
Tamara
squeal at Harry once for me, ok?
- - - - - - - - - - - - - - - - - - - - - - - - - - - - - - - - - - - - - - - - - - - - - - - - - - - - - -
Five Question Friday
Mama M.
lets her kids relieve themselves outside (GASP!!) and blogs about it (DOUBLE GASP!!)
I kid, I kid... no really she asks 5 questions (sometimes cooky, crazy and off the wall) so that you can get to know me better.
Would you ever vacation alone?
As in by myself? without my husband and without my children?? Well as appealing as they may sound, I don't think I could do it. I would miss them all terribly AND I don't think I would be able to enjoy myself knowing all the work that my husband was having to do by himself and how much would need to be done to get the house back in working order after my time away. Since my mind would wonder to these things the vacation would not be enjoyable or relaxing.
Do you go the speed limit?
Can I plea the 5th?? Does anyone go the speed limit
all
of
the time??
Residentially yes always 25 or 35 depending on the posted limit. On the highway I ususally stay with traffic and try not to exceed 10 mph over the posted limit.
Why did you start blogging/following blogs?
I feel like I have answered this one a few bajillion times. I started blogging to keep family member that lived in far off lands like Maryland updated on our family, the growth and changes in my kids. Now I blog for me as an outlet for the ideas that cramp my functional brain power, still
occasionally
(HA!!) talking about my kids.
Following, well now this is a new one. I follow people that I find interesting, witty and feel like I have something in common with...the list is extensive.. young kiddos at home, multiple mamas, mama, incredible thought provoking writing, good for a laugh, shared spiritual beliefs etc... I don't follow someone just because they follow me, I do check them out if they have a blog linked. I also stop following if the content changes from when I originally started following or if the blogger stops posting. Right now I follow 60+ blogs and I read them all, but I don't always comment. I'd like to get better at that.
Where do you shop for yourself?
Well let's start by saying I don't shop for me very often. Kohls and Target would be my go to places for shirts, sweaters, and sweatshirts. Occasionally, I splash in a Vicky's sweater, but they are kinda expensive.
Pants and Jeans well they only come from Lane Bryant. Mama's got a good bit of junk in the trunk and I need it covered. This low rise business that is out now is always crack revealing for my body type and I learned at a young age to, "Just say no to crack." thankyouverymuch...
What was the song that you danced your first dance with your spoue to at your wedding...or...what song would you like your first dance to be to?
Keeper of the Stars by Tracy Byrd.
He cried the first time he heard it on the Valentine's Day after we were engaged and declared it our Wedding Song. On our day
he
was a blubbering mess and I was all smiles. We danced, I sang to him and he cried. To this day, though I don't always show it, I do indeed,
tip my hat to the keeper of the stars, He sure knew what he was doin when He joined these to hearts.
I hold everything when I hold him in my arms..
Uh-oh I'm getting weepy and sentimental..
Mama M.
wants to know your answers too. Link up and visit others or you know leave me a comments, because remember I
LOVE
comments.
Happy Friday,