So the plan is for me to participate in ALL of my favorite Friday blog hops. I'm still formulating, calculating and perculating (like coffee, I'm not fully functional yet) my Friday Fragments (2 of 3). It's too early in MinneSOOOOta for Mama M. to have 5QF up (3 of 3).
The (Un)Experienced Mom
(Tamara) she is ready to roll this Friday morning and I'm filling in the blanks. I knew my answer instantly after readying the blanks.
Here we go...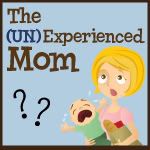 The children's show I can't stand is
Spongebob Squarepants
. He is 100% banned in our house, Dade even says, "We can't watch Spongebob." I'm not even going to get started about how it's not even really a kid's show at all OK? OK..
Moving
on..
But the show I secretly like is
Imagination Movers
. I love the songs, the wobble goggles, the burro obsession, Knit Knots ohh and Mover Rich is a bit of a hottie. (Please don't tell the hubs)