I picked this up from a couple of blogs in my google reader and I think it's a great idea to get tid bits that don't make a whole post into a post. So courtesy of
Mrs. Fours (Mrs. 4444)
my Friday Fragments.
I got so excited the other day when I saw a commercial for the new Alvin and the Chipmunks movie. I used to
LOVE
that cartoon on Saturday morning. I even had Chipmunk records that I played on my red record player. I watched Dade's eye light up as the chipmunks were spinning around on what appeared to be a blender. Then it happened the Chippettes. I really
LOVED
the Chipettes. Brittany, Eleanor and Jeanette (and yes I actually remember all their names) were my absolute faves. However just as soon as they showed up on the screen I realized what song they were singing. Beyonce?? Single Ladies?? Really, isn't this suppose to be a kids movie? I don't remember the chipmunk I watched singing sexually charged songs, maybe I was just too young to recognize it. So now the dilemma is will Dade see the movie?



I'm very saddened by the latest Tiger Woods news, not that I care so much about him as a golfer, athlete or role model. The thought that marriage can be negotiated by a pay-off is so sad. That the whole sanctity that is marriage is out the window. Get paid for being embarrassed, stay married to make more and if you keep up proper appearances make even more money. I clearly have no insight into what happens behind their closed doors, but I hope above all that there is love and forgiveness, not just what is being reported of business and money. Marriage is NOT easy, but it's not a business.

This weekend we are suppose to get our tree. I've mentioned it several times no decorations until December. Guess what?? It's going to snow tomorrow. Like a whole inch, I know that is a TON to my blog friends to the north. Let me warn you when white precipitation falls from the sky round my parts of the world people drive like IGITS. We hope to get our tree on Sunday, maybe after the first blizzard of 2009 has passed.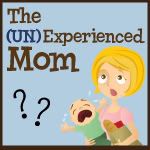 The holiday movie I can't live without each year is _A Christmas Story (like seriously if you read my blog you didn't know that was going to be my answer)_. But the holiday movie I could DEFINITELY do without is _Rudolph the Reindeer (the one with the land of misfit toys, the creepy snow monster and general puppetry weirdness) no thank you very much______.

I love me some 5 Questions by
Mama M.
and once again I'm a honored asker..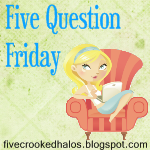 1. Favorite gift you are GIVING this year?

Last weekend Dade saw radio controlled cars in a magazine called Bumper Cars and started incessantly asking for them, my good motherly response was we will have to ask Santa because Christmas is coming. Let me tell you that child has not forgotten to ask every morning about his bumper cars. The actual bumper cars are for a 6-7 year old, so we will be getting him a more age appropriate radio controlled car. I can not wait to see his face when he opens it up on Christmas morning.

2. How many parties are you attending between now and Christmas?

Well, we got invited to a dessert party for the 19th, I'm not sure if we are going yet.

3. What is your favorite Christmas Song?

I really like Silent Night as my traditional favorite. My non traditional favorite All I Want For Christmas is You by the oh-so-tramp-o-rific Mariah Carey (forgive me)

4. Who was your favorite elementary school teacher and why? (What in the world was I thinking when I posted this question?? I don't have an answer prepared)

I'm gonna go with my third grade teacher Mrs. C. She had a horrible HORRIBLE reputation and when I found out I was assigned to her class during the summer I cried for three days straight at the mention of going back to school. She was wonderful. Funny, entertaining and really caring the opposite of everything about her reputation and to boot she brought her pet monkey to class all the time. In retrospect I'm guessing that was not safe or smart, but we were 8 what did we know.

5. If you had a choice to live in any other period of time (other then now) what era would you choose and why?

Ummm, hmmm I've never given this question much thought. I would guess the 1950's you know Leave It to Beaver. Moms stay at home and bake, cook and clean all while wearing heels and pearls. It's a nice dream right. I know that's not historically accurate but I like the way it played out on TV.

Whew what a Friday. Exactly how many MckLinky's can you have in one post?? So do you want to particpate in any or all of these hippity hops? If you don't have a blog you can leave your answers in the comments, but please PUH-LEESE make sure to show the brilliant creators of randomness the love they deserve 'tis the holidays and all.